Comments from Clients
For years I tried various methods of hair removal (waxing, laser and creams). I have found that electrolysis is the only true way to permanently remove unwanted hair. Sherri is very knowledgeable and a true professional that I can trust.
Tina
---
I find electrolysis to be the most effective way to permanently remove my unwanted facial hair. I always feel cleaner and prettier after visiting Sherri, and I would recommend this hair removal approach to anyone who experiences the frustration and pain associated with having unwanted hair.
Caryn
---
I did not like the idea of needing electrolysis, but Sherri was very good at explaining the process and the results have been very good. Now I actually look forward to my appointments.
C.A.
---
Sherri really got to the "root" of my problems. She clearly explained the electrolysis method and technique that would provide the best results for me.
Eva
---
I really like Sherri's work, her personality and her great coffee lounge. The Microcurrent facial massage and MicroExfoliation are relaxing and pleasant. I certainly recommend the facial treatments and Sherri. Oh yes, and people at the 30 year high school reunion made comments about my youthful appearance. One even asked what my secret is.
W.
---
It was embarrassing and very frustrating to have facial hair. After years of bleaching, waxing, and plucking I came across Electrolysis By The Bay. Following a few sessions I started noticing less and less hair. The sessions were quick and the results have been long lasting. I no longer have to bleach, wax or pluck and you have no idea what great relief that is!
L.R.
---
I started struggling with excess facial hair in my early teen years. I tried everything out there trying to find a solution to my problem but just ended up with short-term solutions. Electrolysis turned out to be the long-term solution I longed for. My excess facial hair problems are now a thing of the past.
Y.V.
---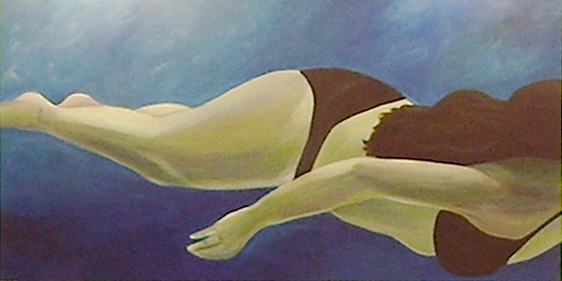 Acrylic Painting by Aftan Hernandez
(top)